Akshaya Patra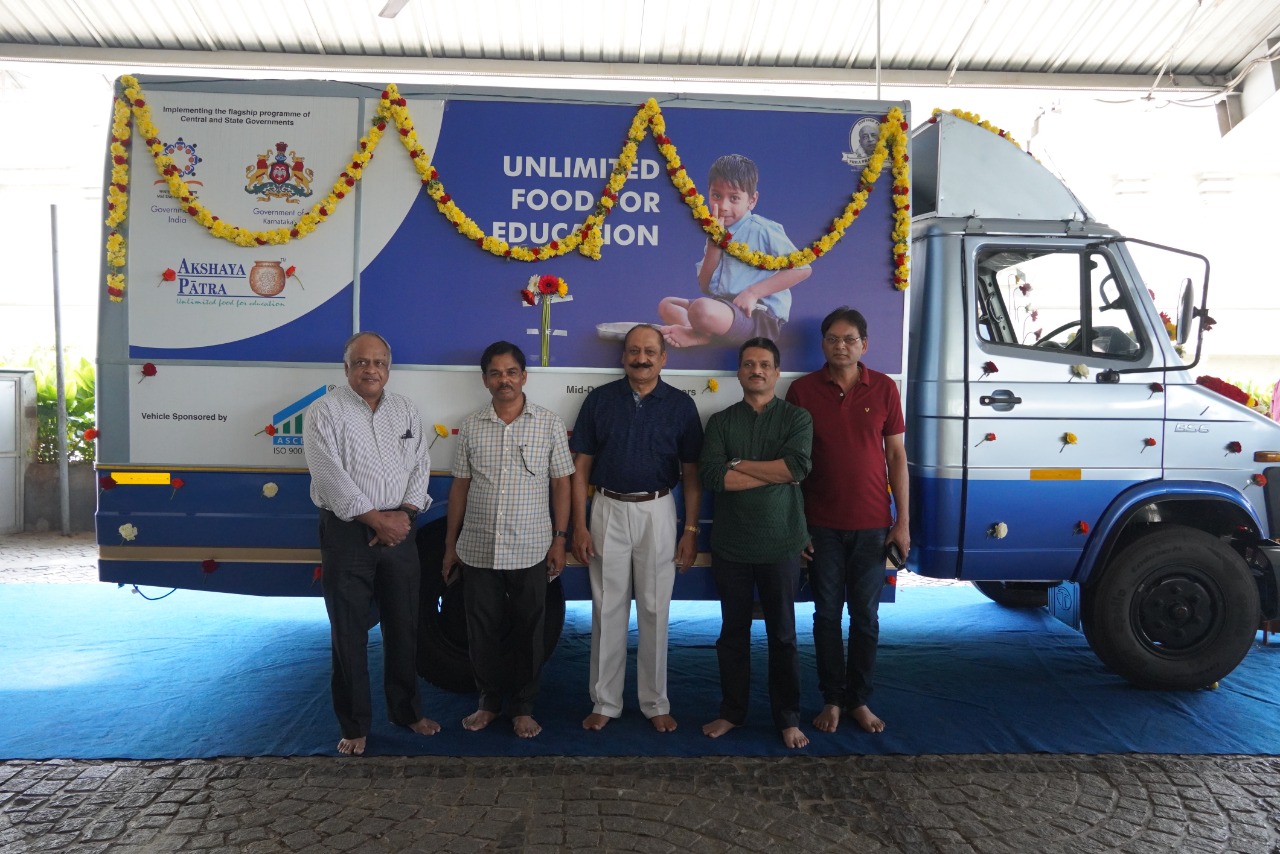 At Akshaya Patra, we understand that hunger and malnutrition can severely impact a child's education and prospects. To address this issue, we have provided an SS-based food carrier to carry free meals to students in government and government-aided schools. Our aim is to reach as many children as possible, especially those from socio-economically challenging backgrounds, and support their education by ensuring they receive a nutritious meal every day. Through this program, we are making a meaningful impact on the lives of countless children and empowering them to build a brighter future for themselves.
The vehicle provided to carry free food to the poor students- By providing an SS-based food carrier, we strive to reach food to students studying in government schools and government-aided schools. Through this program, we aim to counter malnutrition and support the education of children hailing from socio-economically challenging backgrounds.
Ambulance for stray animal care
A hydraulic vehicle was provided to Pranin Foundation to rescue stray animals. The welfare and safety of stray animals are just as important as those of domesticated pets. That's why the Pranin Foundation received a hydraulic vehicle designed specifically for rescuing and caring for stray animals. The vehicle serves as an ambulance, equipped with necessary medical supplies and facilities to tend to injured or sick stray animals.
The initiative aims to provide timely and efficient care to stray animals and ensure their well-being. The provision of the hydraulic vehicle is a great step towards creating a more compassionate and empathetic society towards stray animals.
Netra Vasant: National Rural Eye HealthProgramme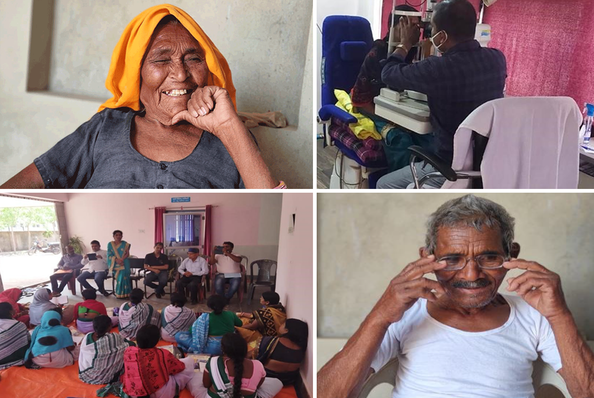 To promote eye health-related services in rural areas, Sightsavers with the support of Ascend Technologies Infrastructure Pvt. Ltd has implemented a Rural Eye health project in 3 districts of India - Rajnandgaon (Chhattisgarh), Giridih (Jharkhand), and Alwar (Rajasthan). The project aimed at strengthening primary eye care services in the far-to-reach areas of the target districts from Oct 2021 to Mar 2022. This was successfully done by strengthening the availability, accessibility, and affordability of eye healthcare services among the most underprivileged section of society.
An integrated approach was adopted wherein primary eye screening services were provided through vision centers (VC), outreach camps, and door-to-door screenings at block and panchayat levels..
Educating rural women on their menstrual hygiene
"PRAGATI" A progressive path for girls' empowerment in tribal areas of Odisha is being implemented to empower adolescent girls and young women with improved knowledge and skills to uphold their sexual and reproductive health rights to lead a healthy life with dignity. Girls' agency and participation are central to our approach and we can reach the most deprived girls and build resilience. SC India has experience in working to prevent child marriage and improve the SRHR of young people and increase the decision-making power of girls, with a particular focus on marginalized young people. Our rights-based programming creates demand for, and improves access to, quality youth-friendly SRHR services and information. Our participatory intervention approach ensures young people's voices are heard and that they have access to ASRHR services and information. We are also empowering adolescents through life skills education.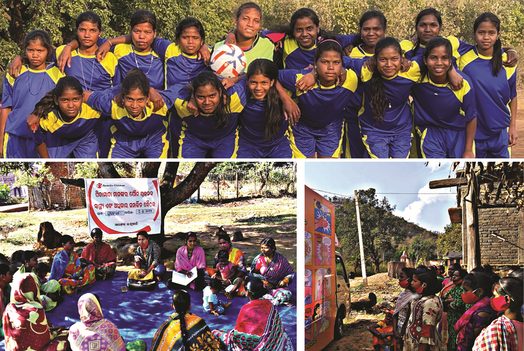 Family Strengthening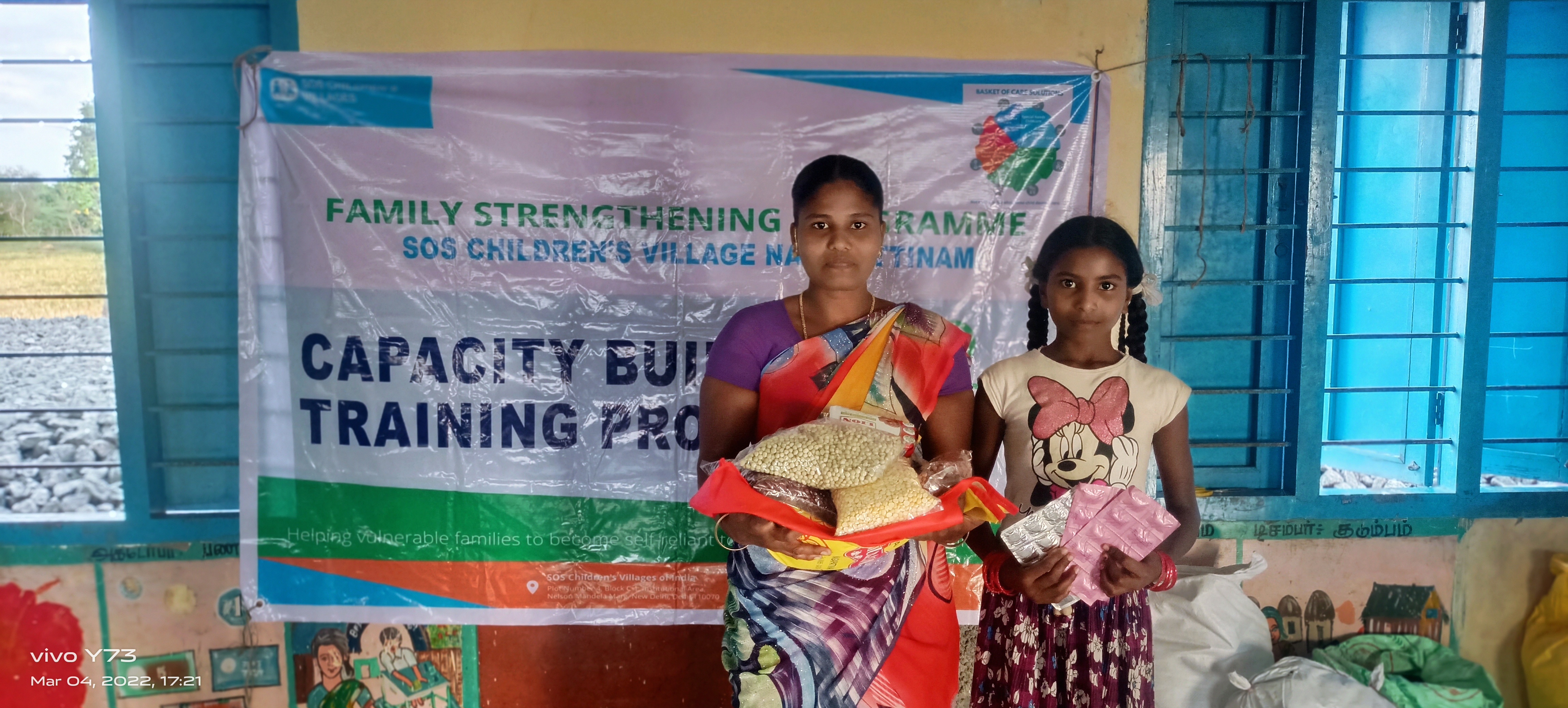 The Family Strengthening Programme (FSP) in India is a crucial initiative aimed at preventing the abandonment of children by strengthening families belonging to the most vulnerable sections of society. These families, who struggle to make ends meet due to poverty, social discrimination, and other challenges, are provided with support to improve their socioeconomic status and lead a better life. By preventing family breakdown and abandonment, the FSP helps to secure the future of children and promote their overall well-being. Through this program, vulnerable families are empowered to overcome their challenges and lead a life of dignity and respect.
Skilling the people with special status
The Skilling project aims to empower people with disabilities by providing them with skill development training and helping them secure a livelihood. A total of 212 candidates have enrolled in courses such as digital marketing, MP online, graphics designing, tailoring, and beauty parlor courses.
Female beneficiaries account for 82 out of the 212 enrolled candidates. The courses provided are free of cost, and the beneficiaries are enrolled according to their interests and feasibility. Female members have enrolled in higher numbers in tailoring and beauty parlor courses.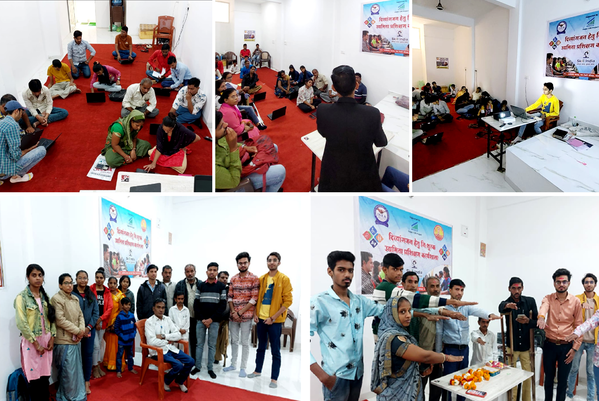 AAROHAN Celebrations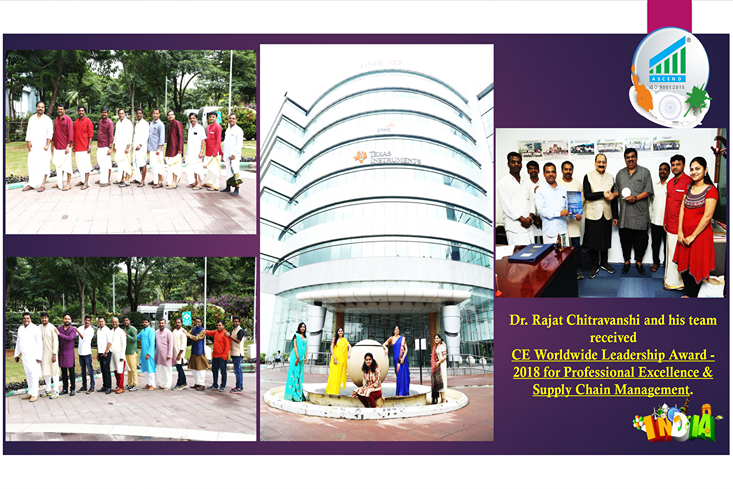 "AAROHAN" is Ascendtele's annual celebration of success and progress, aimed at bringing together all employees, stakeholders, and partners to commemorate the company's achievements and set the course for a promising future. The event is a symbol of growth, innovation, and collaboration, as Ascendtele strives to reach new heights.The AAROHAN celebration in Ascendtele promises to be an unforgettable experience, uniting the Ascendtele family and paving the way for a brighter future together. Let's rise together and reach new heights!